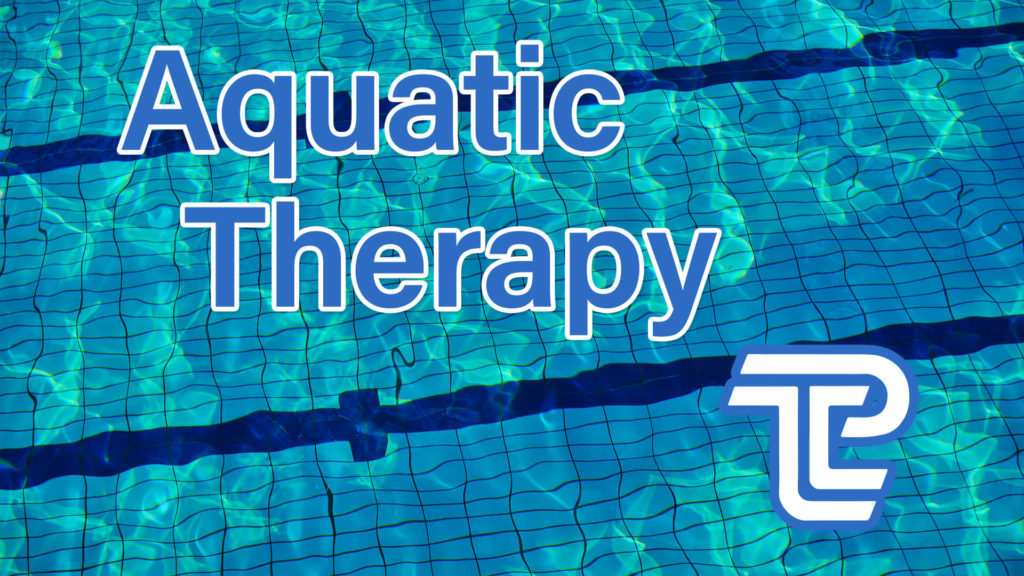 Overall Wellness and Relaxation
Aquatic Therapy places a patient in a therapeutic exercise program, in a pool setting administered by a physical therapist. Aquatic Therapy uses the principals of buoyancy, turbulence and hydrostatic pressure to augment the effectiveness of the exercise program.
Who Would Benefit
People of various ages, body composition and diagnoses would benefit from this full body program including those with:
 Cardiac Involvement
 Arthritic
 Osteoporosis
 Orthopaedic Problems
 Post Surgical
 Chronic Pain
 Neurological Problems
 Fibromyalgia
Benefits
Increasing joint flexibility and muscular strength
Reducing pain with weight bearing
Allowing movement of painful joints
Increasing cardiovascular endurance
Decreasing abnormal tone or rigidity of muscles
Improving inadequate balance reactions
Improving trunk stability
Improving postural alignment
Therapy Goals
This type of program may begin in an aquatic environment to help provide stabilization and increase endurance. A progression to a land based program is to be expected.
Upon referral, each patient is evaluated by our staff and a problem specific treatment plan is developed. During the treatment process, we provide on-going communication about treatment goals and progress to the patient and physician, as well as employers and insurers.
We continuously re-evaluate the patient's response to treatment and take an active role in reaching a successful outcome.