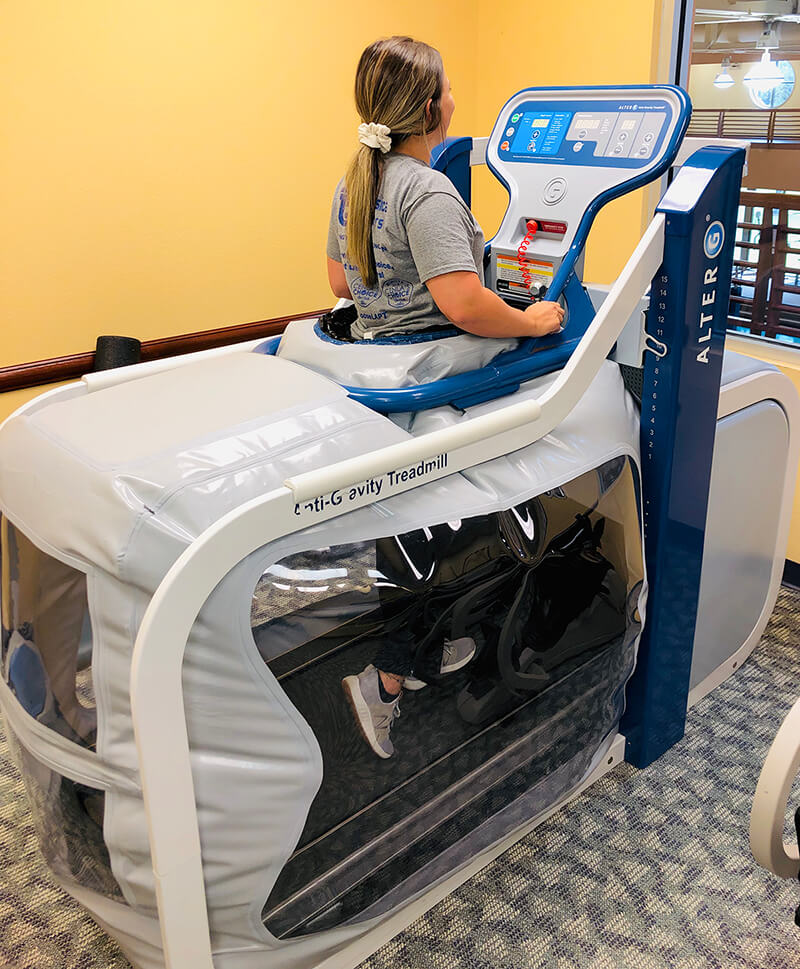 AlterG Anti-Gravity Treadmill
The AlterG Anti-Gravity Treadmill gives you the opportunity to rehab from surgery, or train through injury, without pain. AlterG's unique unweighting technology reduces the impact of walking or running, while your body goes through the normal healing process.
Precise unweighting allows you to walk or run between 20 and 100 percent of your body weight

Easily select your reduced body weight where movement becomes pain free

Give yourself the opportunity for a smooth progression back to full recovery

Lower the impact on your joints and muscles during exercise

Fun and easy to use, run or walk like you're on the moon!